Suzuki Swift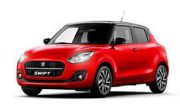 Suzuki Vitara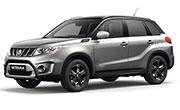 Suzuki Vitara IV
Suzuki Grand Vitara I
Suzuki Grand Vitara II
Suzuki SX4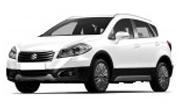 Suzuki SX4 I
Suzuki SX4 II
Are you looking for premium seat cover for your Suzuki? Or You either want to upgrade its interior or protect the interior from damages and dirt.
Whatever the challenge is, our products will deal with it! They are created from eco-leather, a modern high-tech material, well-tailored, Strong and long-lasting, it completely replicates the form of the seats and their size. They are custom made and tailored according to the patterns of the original factory seats of each particular model of Suzuki cars. During the tailoring process, every detail is taken into consideration, not only the size and the shape, but also the technical nuances, as well as the specific features of the interior. For increased functionality and the ease of maintenance, they have fastenings in the form of hooks.
Quality guaranteed
2 year warranty
Affordable price
Best price on the market
High Grade Materials
1.2mm thick eco-leather made specially for car interiors
Easy to maintain
Just wipe them with wet cloth or napkins
Custom made
Individual design
100% positive feedback
More than 1000 happy clients
Beautiful custom car seat covers for Suzuki
Eco-leather covers fasten with the help of Velcro's and hooks on the elastic cord (bungee hooks), so this makes it very easy to install. The ease in care allows you to save money on a professional dry-cleaning services, as to get rid of contamination, it is enough to wipe it off with a wet wipe.
These products cost much cheaper than the reupholster procedure, and the installation isn't time consuming. In terms of its efficiency, they ideally suit the matching car models of Suzuki and when installed on the seats, they look like their «own», as if they are an irreplaceable part of the original factory interior.
This is due to the fact that during production, we pay attention to every single detail, starting with the technical openings on the seat and finishing with its heating or the presence of an air-bag. The individual characteristics of a separate elements such as armrests, headrests and folding tables, are also taken into account.
Here you can buy custom seat covers for 5 most popular models of Suzuki cars, but the selection is not limited by the model range. We also have a wide assortment of colour spectrum and an abundance of styles. You will be able to pick the best design solution that suits you. Therefore, it will be possible to not just update the car's interior, but also to transform it beyond recognition, making more beautiful or even luxury, original and presentable than it was before.
Inexpensive protective covers for Suzuki seats
There are several reasons, which make them irreplaceable. For example, the interior of your car became worn out, the upholstery became unusable and looks extremely unpresentable and driving becomes very uncomfortable. In this case, they will be able to effectively hide all the flaws, returning the former gloss and beauty to the salon. Also, you can't do without them if you want to preserve the factory interior in its original, new condition and appearance.
Custom car seat covers will protect the upholstery from all possible kinds of mechanical damages and dirt. They become very actual if pets or kids are involved in the trips, the interior is used as an additional space for baggage and when the car is used in unpleasant, unfavorable or even extreme conditions of exploitation.