Subaru XV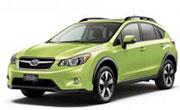 Subaru XV I
Subaru XV Crosstrek
Subaru XV II
Subaru Impreza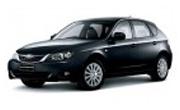 Subaru Forester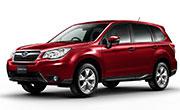 Forester V SK
Forester III SH
Forester IV SJ
Subaru Outback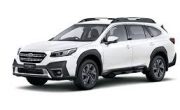 Subaru Outback III
Subaru Outback V
Subaru Legacy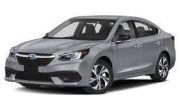 Subaru Legacy IV
Subaru Legacy VI
Subaru Legacy VII
If you have looked into our online-store, this means that you want to update the interior of your car protect the seats from wear out or hide the flaws of their old upholstery. Anyway you need to buy custom car seat covers. SALOON produces excellent products from eco-leather, their high-quality tailoring and strength of material provides a long term of use. They are an inexpensive but equally effective alternative to the expensive re-upholstery. In addition, they are simple to care for with easy to clean by you without needing a help of dry-cleaners which also saves money. These products are removable, for this they have special fasteners – hooks on elastic cords (bungee hooks) or velcros.
Quality guaranteed
2 year warranty
Affordable price
Best price on the market
High Grade Materials
1.2mm thick eco-leather made specially for car interiors
Easy to maintain
Just wipe them with wet cloth or napkins
Custom made
Individual design
100% positive feedback
More than 1000 happy clients
Affordable custom covers for car seat of Subaru brand
Our premium covers are created from eco-leather according to original patterns. High-precision patterns of the branded seats for each individual Subaru model are used during their tailoring. This allows to produce products that exactly repeat the shape, size and technical features of the seats the specific features of an interior of each car model are also taken into account. For example, if they are equipped with heating, reclining table or backrest, have air-bags and different technical openings all of these things will be considered. Special attention is paid to armrests and headrests. This way, our products, when installed onto the seats of your car will look and fit like on them as if they initially were a part of an original factory set.
You can buy premium car seat covers Subaru of the most popular models, but the choice doesn't only limit by a model range. The collection of each car brand includes in itself a huge assortment of colour palette, styles and designs. Due to this, will be chosen exactly those products that will fully suit your car. With them you can not only renew the interior, but also change its design beyond recognition, making it stylish and luxury, beautiful and original as much as possible.
Protective custom covers for car seats of Subaru cars
They are an irreplaceable element of arrangement of each car interior and sooner or later but surely they become necessary. Custom car seat covers protect the new upholstery from damages and dirt keeping it in untouched condition and appearance. This is very handy when you have kids or pets. Even after several years of operation, you could sell a car with a new factory interior and get more money for it. Also, these products hide the consequences of the wear out of the old seats returning to interior its former beauty and presentably and also increasing its comfortable and comfort of driving. Some car enthusiasts use them with the aim of changing the interior design to create their own original interior style.