Skoda Octavia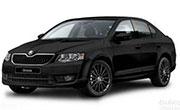 Skoda Rapid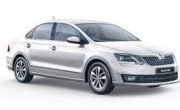 Skoda Kodiaq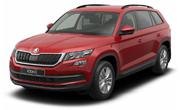 Skoda Karoq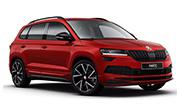 Skoda Scala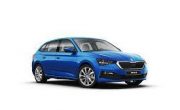 Skoda Rapid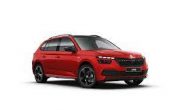 Skoda Kodiaq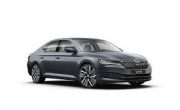 Skoda Superb II
Skoda Superb III
Skoda Yetti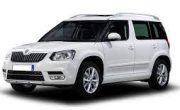 If the interior of your car became worn out and the upholstery of the seats has damages or stains this means that it's time to install the custom car seat covers and make driving more comfortable. They will instantly transform the interior of the car. Your Skoda will look like new or even better from the inside as you can pick out a colour and design of the products that will make a new original interior style. Our premium products are made out of eco-leather with a high-quality tailoring, which provides strength, durability and wear-resistance. The SALOON's product range has a long term of exploitation as well as differs with high effectiveness and functionality wherein its cost is more than competitive.
Quality guaranteed
2 year warranty
Affordable price
Best price on the market
High Grade Materials
1.2mm thick eco-leather made specially for car interiors
Easy to maintain
Just wipe them with wet cloth or napkins
Custom made
Individual design
100% positive feedback
More than 1000 happy clients
Stylish custom car seat covers for the car company Skoda
By the way, talking about the cost and saving money. These products are perfect alternative of a full re-upholstery of the interior as replacing the upholstery that  is expensive due to  its less  possibility to achieve the same effect at a low price. Apart from that, they have special hooks that are fastening on the elastic cords or velcros that help to install the custom seat covers easily. The ease in care allows you to clean the covers with an ordinary wet wipe without having to go to dry-cleaners and this can help you save money. SALOON premium  covers are sewed from eco-leather – modern and high-tech material, the loyal pricing policy of our online-shop which will allow you to purchase them at an affordable price.
Premium car covers for seats Skoda fully repeat their form as they are created according to the exact patterns of the original branded seats. We have collected about 10 variations of covers for the most popular car models of this brand. They are perfectly suitable for the seats of a particular car model. During the manufacturing process each detail of the seat was taken into account, the heating, air-bags, technical openings, presence of a folding table and reclining backrest and also the interior's parameters.
Original protective covers for Skoda car seats
An average driver drives their car approximately 1000 hours per year, so it's not surprising that the car's interior gradually wears out. Also, the seats become exposed to the risk of damage and contamination. That's why it becomes a necessary to buy car seat covers and hide all imperfections of a worn out upholstery and increase the comfort of riding. Of course you can play it safe and insure in advance and put them on the new seats to protect them from any kind of negative impact.
By the way, if you manage to succeed in preserving the factory interior in a great condition, in future ;the car can be sold at a more expensive price. If they are used for placing and transporting items or if kids and pets are taken on a trip, then the SALOON's products should be certainly used. The same goes for the moments when the car operates in extreme conditions.