Mazda 3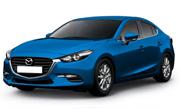 MAZDA 3 2004-2010
MAZDA 3 2010-2013
MAZDA 3 2013+
Mazda 2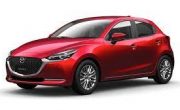 Mazda 6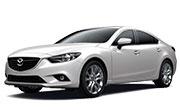 MAZDA 6 2002-2007
MAZDA 6 2007-2012
MAZDA 6 2012+
Mazda CX series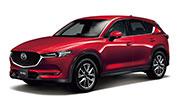 MAZDA СХ-7 2006-2013
MAZDA СХ-5 I (TOURING, ACTIVE, SUPREME) 2011-2017
MAZDA СХ-5 I (DIRECT, DRIVE) 2011-2017
MAZDA СХ-5 II 2017+
MAZDA СХ-30 2019+
At the online-store SALOON we've collected a large model range of the premium covers for car seats. We offer a wide assortment for 20 popular models of MAZDA cars. Here you will definitely find the custom car covers for your car that will be perfectly suitable for its seats and will merge harmoniously with the interior. These luxury products are made out of high-tech eco-leather that differs with high quality tailoring, strength and wear-resistance, so they can serve a long service. You will have an opportunity to not just order a particular model but also to choose its color and design.
Quality guaranteed
2 year warranty
Affordable price
Best price on the market
High Grade Materials
1.2mm thick eco-leather made specially for car interiors
Easy to maintain
Just wipe them with wet cloth or napkins
Custom made
Individual design
100% positive feedback
More than 1000 happy clients
Custom covers for seats of MAZDA car brand 
SALOON premium covers are sewed from the eco-leather and they are removable they are equipped with the hooks on the elastic cord, regular hooks and velcros. Thanks to the special material, it is easy to care for them as it's enough to wipe them with a wet wipe, this saves money on a professional dry-cleaning services. Our products fully repeat the shape and sizes of the original factory seats of a certain brand and model of a car and they also correspond to the technical features of the interior. They are tailored according to the original patterns, which consider the presence of the heating, air-bags, technical openings and all kinds of additional functions.
Luxury seat covers for MAZDA cars are ideally suitable for the seats of certain models of this brand. They have beauty and style, which allows you to renew and also create an original interior. There's a wide range of colours and designer solutions, which will make your car even more presentable. These products reliably protect the upholstery from any dirt and different mechanical damages, also, with their help you can effectively hide all flaws of the old, worn-out seats.
Protective car seat covers for MAZDA cars
On an average, a usual average driver spends 1000 hours per year driving their car. This is enough, to wear out the seats in a couple of years. During the often, long-term exploitation of the car, the interior wears out much more rapidly. This is the reason why to buy custom seat covers. If you own a new car, then they will save an upholstery and later, you can sell the car at a more expensive price. If the interior of your car is already worn out, they will help you hide all flaws, tidying up the interior and making it more presentable. Sometimes car lovers want to change the style of the interior in this case model, designer products with a wide selection of colour spectrum will perfectly suit them.
SALOON premium cover purchase– is an economically beneficial and practical decision, as their cost is much lower than the cost of the professional re-upholstery and it's easy to take care of them without having to go to the dry-cleaners. If you have kids, you won't be worried about your interior anymore, it's enough to just wipe it with a wet wipe to get rid of dirt.