KIA Sportage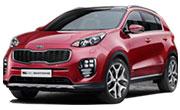 SPORTAGE II 2004-2010
SPORTAGE III 2010-2016
SPORTAGE IV 2015+
SPORTAGE V 2021+
KIA Rio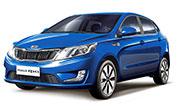 RIO 4 2017+
RIO 3 2011+
RIO 2 2005-2011
RIO 1 2000-2005
KIA Soul
SOUL I 2009-2014
SOUL II 2014+
KIA Optima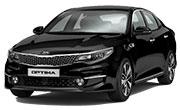 OPTIMA III SD 2010+
OPTIMA IV SD 2016+
KIA Ceed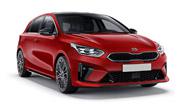 CEED I 2007-2012
CEED II 2012+
PRO CEED
CEED III 2018+
KIA Sorento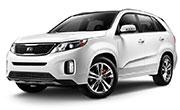 SORENTO II 2009-2012+
SORENTO I 2002-2009
KIA Picanto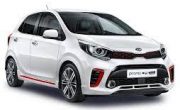 KIA Stonic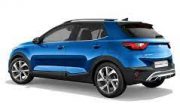 Welcome to the website of the online-store SALOON. You can order custom car seat covers from us for different brands of Kia cars, based on a wide range of models. This section presents seat premium covers for South Korean company Kia. We have collected a large collection of products, which are suitable for the seats of the 40 popular models of Kia cars. They repeat their shape ideally which will defer by high quality tailoring and wear resistance. They are being produced from eco-leather with different types of fastening, different hook s with elastic cord or velcros are used.
Quality guaranteed
2 year warranty
Affordable price
Best price on the market
High Grade Materials
1.2mm thick eco-leather made specially for car interiors
Easy to maintain
Just wipe them with wet cloth or napkins
Custom made
Individual design
100% positive feedback
More than 1000 happy clients
Luxury custom car seat covers for company Kia
Premium covers from eco-leather allow to effectively renew the interior of your car. During their manufacturing, all features of Kia cars of the certain models were considered. Every detail of the equipment (including armrests and headrests), as well as the parameters of the seats, their shape, the presence of technical openings, tables, air-bags, heating and a folding rear backrest were taken into account here.
Custom car seat covers for different models of Kia cars are made strictly according to the pattern of the original interior. This also allows us to create new pieces, which repeats the shape of the branded seats and after the installation, with similar look to its original. A wide model range helps to choose the custom covers that are suitable not just for one certain brand of the car but for its separately taken model, considering in detail the specifications of the interior's equipment.
Protective wear-resistant covers for Kia seats
Buy SALOON luxury car seat covers if you really care about beauty and grooming of the interior of your favourite vehicle. An average driver spends more than 1000 hours per year driving a car, so it's not surprising that the interior and the upholstery in particular will wear out. Replacing the covers can only be a game for the purpose of upgrading an old interior. This way, a driver will not only protect the upholstery and make their time that they spend in the interior more comfortable, but also will give it individuality and expressing their sense of style.
The protective functions of the custom seat covers can be used on the new seats. If you often go fishing or hunting, like to go to the forest for mushroom hunting or picking berries, take kids and pets with you, put many needed items inside of the car interior, then they will protect your new upholstery from pollution deformation and mechanical damages. The ease of care allows to get rid of dirt with the help of a wet wipe. If you are to use SALOON premium covers straight after the purchase of a car this will allow you to save the initial look of the seats which will impact the price of a car during the time of the possible sale.