FORD Kuga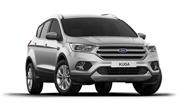 FORD KUGA I 2008-2012
FORD KUGA III
FORD KUGA II
FORD EcoSport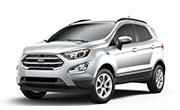 FORD Focus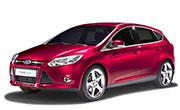 FORD FOCUS 1 1998-2005
FORD FOCUS 2 2005-2011
FORD FOCUS 4 2018+
FORD FOCUS 3 2011+
FORD Fusion
FORD Fiesta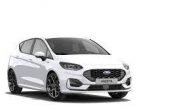 FORD Fiesta VI
FORD Fiesta VII
FORD Mondeo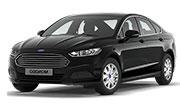 FORD Escape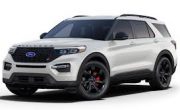 FORD Escape III
FORD Escape IV
Ford Escape IV Titanium
Ford Explorer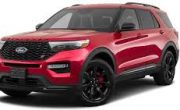 SALOON – is a manufacturer of a high-quality premium covers from eco-leather for FORD car seats. Here on the website of your online-shop you can buy custom seat covers and get info about their professional installation. We have picked  a collection of custom products for car seats of FORD out of 25 popular models of this brand. They will perfectly match your car as they are created according to the patterns of the original factory seats repeating in exact their shape and sizes as well as individual technical details and parameters of the interior. With their help it is possible to upgrade the interiors appearance returning its former beauty and gloss as well as protecting the factory seat upholstery from dirt and damages.
Quality guaranteed
2 year warranty
Affordable price
Best price on the market
High Grade Materials
1.2mm thick eco-leather made specially for car interiors
Easy to maintain
Just wipe them with wet cloth or napkins
Custom made
Individual design
100% positive feedback
More than 1000 happy clients
Custom car seat covers for FORD
These premium covers are tailored from eco-leather of the highest quality they are strong and wear-resistant. The products fasten by the hooks and velcros. Also the hooks on the elastic cord are used for fastening  you can easily install them by yourself. The care process is simplified due to the peculiarities of the material with the cleaning of it with an ordinary wet wipe which allows you to save money on professional dry cleaning services. They are easy to care for as the dirt can be wiped off.
Talking about full professional re-upholstery of the old seats which will be quite expensive that's why many car lovers prefer to use custom car seat covers. The upgraded interior adds to the look of the car hides all flaws and increases comfort. If you preserve the original factory appearance of the interior then in future you'll be able to sell the car at a higher price. If the seats are already worn out or stained, then you can hide these flaws. Anyway an upgrade of the interior design will benefit the car make it more presentable and riding– more comfortable.
Qualitative protective seat covers for FORD
Considering the fact that our products are made according to the exact patterns of the original factory seats of a particular models of FORD, they will look and fit like a «glove», ideally matching your interior. The large assortment of covers at the online-shop SALOON doesn't only provide a selection of the model range, but also designer solutions and a large colour spectrum.
Why drivers wish to buy SALOON premium car seat covers and what are their advantages? If the car seats are already worn out then their installation will conceal all flaws and upgrade the interior, which is a far more practical and cheaper alternative of the full re-upholstery. They are also used on the new seats, to save the original factory appearance of the seats, and after  sell the car at more expensive price. If you have kids then this will be an amazing protection from any stains. There are cases when car enthusiasts want to change the design of an interior which makes it more unique and even more stylish these products perfectly deal with this task. It is possible to improve the old interior and protect the upholstery from damages and contaminations and also improve the comfort during driving.[/vc_column_text]