Dacia Duster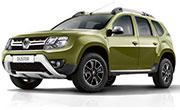 Duster 2011-2015
Duster 2016-2018
Duster 2018+
Dacia Sandero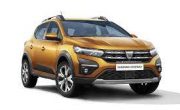 Dacia Sandero I
Dacia Sandero II
Dacia Logan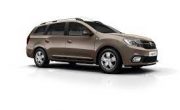 Dacia Logan
Dacia Logan II
Dacia Logan MCV
Dacia Dokker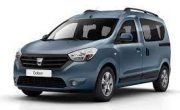 Dacia Lodgy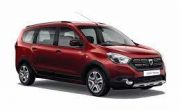 If you thought about ordering custom car seat covers for Dacia cars, then your upholstery became unsuitable.  This is a common case, when the seats wear out after a long term of exploitation and appears a need of hiding these flaws. Our premium products allow effective and inexpensively renew the interior of a car, returning it its former attractiveness and presentable. Also the interest in them can be caused by your decision to care about the safety of the seats in advance. Their installation in the interior of new Dacia, will allow to save the factory upholstery in an untouched appearance. It's much easier to sell a car with a new interior and even get more money for it.
We offer a collection of products, which includes approximately 10 types in a wide assortment of selection of colour spectrum and styles. Our custom seat covers are high quality produced from eco-leather they are strong and long-lasting with complete repeat the shape of the branded seats. It is commendable that you will be able to select products that will suit your car interior and will look like original. Also, if you are to order a professional installation service then SALOON's specialists will tailor them in accordance with the original upholstery in order to achieve the visual effect of the interior re-upholstery.
Quality guaranteed
2 year warranty
Affordable price
Best price on the market
High Grade Materials
1.2mm thick eco-leather made specially for car interiors
Easy to maintain
Just wipe them with wet cloth or napkins
Custom made
Individual design
100% positive feedback
More than 1000 happy clients
Luxury custom car seat covers for popular models of Dacia
Our products are very easy to install and maintain. The thing is that they have convenient fastenings in the form of hooks on the elastic cords and velcros. This way, you can put them on and take them off by yourself. These premium car seat covers can be effectively cleaned without having to seek help from dry-cleaners, therefore it will save you money. It's enough to just wipe off the dirt with a wet wipe. Speaking of savings, they cost much cheaper than a full re-upholstery. It is also worth mentioning that the company SALOON follows a loyal pricing policy, our products are available to everyone.
The covers presented in this online store are strong, wear-resistant, proof to fading and deformation, withstand temperature extremes and can be cleaned easily. They also differ with beauty and style, which allows you to update or completely transform the interior of the car beyond recognition, creating a new original design.
Premium wear-resistant covers for the seats of Dacia cars
Buying premium custom car seat covers will be a very right decision, especially if you use your car often operate it in difficult conditions or in a bad environment, transport different items, pets and kids in the interior of the car. With them, the seats will be protected and will look like new!