Audi A4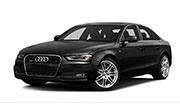 AUDI А-4 SD/AVANT B6/В7 (8Е) 2004-2007
AUDI А-4 SD/AVANT В7 (8Е) 2004-2007
Audi A6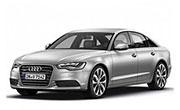 AUDI А6 SD/AVANT С6 2004-2010
AUDI A6 С7 2011-2018
Custom car seat covers for AUDI
The collection includes luxury products which are suitable for the interiors of 10 car models of this brand. Most popular models so you will certainly find the product which will perfectly match your car. They are all made of high-quality eco-leather and differ with high-quality sewing, strength and durability. With velcros hooks on the elastic cord are used for the fastening of the covers. You can select the colour and design of the seats so they could match the interior of your salon better.
Quality guaranteed
2 year warranty
Affordable price
Best price on the market
High Grade Materials
1.2mm thick eco-leather made specially for car interiors
Easy to maintain
Just wipe them with wet cloth or napkins
Custom made
Individual design
100% positive feedback
More than 1000 happy clients
Luxury seat covers for the car company AUDI
Custom covers are tailored with eco-leather – modern and high-technological material. They ideally repeat the shape of the original seats as they are created according to their original patterns. During the creation each detail and features of the interior of a particular AUDI car model were taken in account. Technical specifications, shape and sizes of the seats and also their elements, armrests and headrests were taken into account. If they have heating, an air-bag, a table, a reclining back and technical openings. it will also be taken into account.
Premium seat covers made for AUDI car which is 100% repeating in the shape and sizes of the original seats of a car models which will ideally suit your car. They are beautiful, stylish, qualitative, strong, removable and easy in care. With their help it possible to easily and quickly hide any flaws of the original upholstery or protect the new car interior from damages and dirt. Thanks to the wide range of models, selection of design and spectrum of colour, possible to effectively and inexpensively upgrade the interior, make it even more presentable and endow with its own unique and unrepeatable style.
Protective covers for AUDI cars
An average car owner spends their time inside of their car's interior 1000 hours per year. During the time of intensive exploitation the upholstery of the interior is primarily subjected to becoming worn out. Some car enthusiasts decide to buy custom covers even when they don't actively use the car. For example, if they love to spend the weekends in the country side, doing outdoor activities, tourism, hunting, fishing going into the woods to pick mushrooms or berries, they often have to use the car's interior to place luggage, baggage and various different things. Also, very often people take their kids and their pets to the trips. In these cases, it becomes very easy to pollute or damage the upholstery, so it makes sense to play it safe.