Mitsubishi Outlander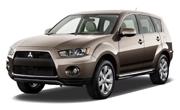 Outlander II 2007-2012
Outlander III 2012+
Mitsubishi Pajero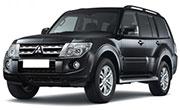 Pajero 3/4, 5door 2000-2006
Pajero 3/4, 3door 2000-2006
Pajero SPORT I 1996-2008
Montero SPORT I 1998-2004
Pajero SPORT II 2008-2013
Pajero SPORT II 2013-2016
Mitsubishi Lancer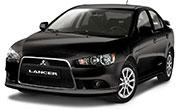 LANCER 9 2003-2011
LANCER 9 2L 2003-2011
LANCER 9 WAG 2L 2010+
LANCER 10 INVITE 2007-2011
LANCER 10 INTENSE 2007-2011
LANCER 10 2L 2011+
Mitsubishi L200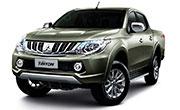 L200 IV 2007-2013
L200 IV 2013-2015
L200 V 2015+
The company SALOON presents a large collection of custom car seat covers. We deal with their production, implementation and installation. In our online-shop we have covered more than a 10 popular models of Mitsubishi car brand. These are strong and wear-resistant products of high-quality tailoring out of eco-leather. They will serve for  a long time  which is reliable to protect the upholstery from any damages and hide the flaws of the worn-out seats. Apart from the wide model range, we offer a wide assortment of designer solutions and colour spectrum. Such a big choice, will help to choose the product  that will be 100% suitable.
SALOON premium seat covers are made from eco-leather – modern and high-tech material, during the time of the production details were  taken into consideration. Ultra-precise patterns of the original factory seats are taken as a basis for the production of the products. This is exactly why they ideally match the shape and sizes of the seats. If the seat has technical openings, additional functions and options, such as heating or air-bags – all of this will be considered. Also the specific features of one or another model of Mitsubishi are taken in account.
Quality guaranteed
2 year warranty
Affordable price
Best price on the market
High Grade Materials
1.2mm thick eco-leather made specially for car interiors
Easy to maintain
Just wipe them with wet cloth or napkins
Custom made
Individual design
100% positive feedback
More than 1000 happy clients
Affordable, stylish model covers for car seats of Mitsubishi
Luxury car seat covers for Mitsubishi differ with an original style, beauty and practicality. They fasten with the help of the hooks on the elastic cords and velcros  for easy installment and removal at any time. Ease in care allows  you to avoid  professional dry cleaning services which will save you money. Apart from that, these products cost a lot cheaper than re-upholstery. If the result is the same then there's no point in overpaying. The installation of custom covers can change the interior by making it stylish, beautiful and presentable and also increase the comfort of driving.
When exactly do you want  to install them is meant  for you to decide, but anyway wear out of the seats is unavoidable. According to statistics, an average driver spends about 1000 hours per year driving that is why the appearance of damages and contamination of the upholstery – is a matter of time, especially if you have kids.
Protective high-quality covers for Mitsubishi cars
There are several reasons due to which the drivers decide to buy car premium seat covers for Mitsubishi cars. The first reason– is updating the car interior and hiding the flaws of the worn out upholstery.
The second reason– Keeping the original factory seats in an initial untouched condition. The third reason is highly aesthetical, car enthusiasts are guided by this idea where the drivers who want to create their own original style of an interior makes  it more unrepeatable and unique.