Hyundai Creta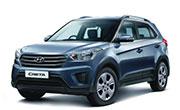 Hyundai Elantra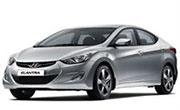 ELANTRA VI 2015+
ELANTRA V 2011-2016
ELANTRA IV 2006-2010
ELANTRA III 2000-2007
Hyundai Tucson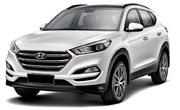 Tucson 2004-2008
Tucson 2008-2015
Tucson 2015-2021
Tucson NX4 2021+
Hyundai i30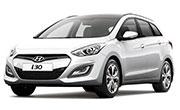 i30 2007-2011
i30 2011-2016
Hyundai Santa FE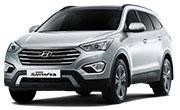 Santa FE I 2000-2012
Santa FE II 2006-2012
Santa FE III 2012+
Hyundai Solaris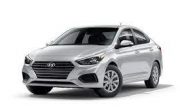 Accent III / Verna
Accent IV / Solaris
Hyundai i10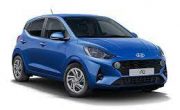 Hyundai Kona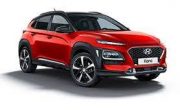 Hyundai i20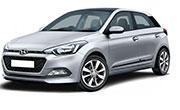 The company SALOON presents to your attention a collection of custom seat covers for car seats of HYUNDAI brand.  In our online-shop you can buy premium covers for cars of the most popular models of HYUNDAI. Now in stock, we have about 20 models in our assortment. You can not only select the ideally suitable models, but also choose its colour and design. All products are created according to the patterns of the original factory seats so they exactly fit the shape, sizes and technical parameters. Apart from that they correspond to all factory interior. The quality of their tailoring and material is flawless the products differ by high strength and wear-resistance. They will save the upholstery and hide its imperfections which helps to make the interior even more beautiful, modern and original.
Quality guaranteed
2 year warranty
Affordable price
Best price on the market
High Grade Materials
1.2mm thick eco-leather made specially for car interiors
Easy to maintain
Just wipe them with wet cloth or napkins
Custom made
Individual design
100% positive feedback
More than 1000 happy clients
Custom car seat covers for HYUNDAI
SALOON luxury seat covers are created from the high-quality eco-leather they are equipped with the hooks on the elastic cord and velcros. These attachments allow you to install the products yourself. The material allows you to take care of them easily where stains can be wiped .With this medium, you can save money on dry-cleaning. Overall, they don't need serious care when dirt can be removed with a wet wipe. Besides that it's cheaper to install them, rather than replace the upholstery  where the appearance of the seats will not differ. Therefore reducing cost.
Premium seat covers for HYUNDAI are ideally suitable for the seats of the relevant car model. They look like they are their «own», as if they were a part of the original factory interior, harmoniously blending with its original design. A large model range, wide colour palette, non-trivial designer solutions and also 100% correspondence with the original patterns will allow you to select a product that will match the interior of your car.
Protective seat covers for the seats of popular models of HYUNDAI
Luxury seat covers are used for several purposes. Most of the time, they are bought to conceal the flaws of the old upholstery for example; stains, scuffs, cuts and holes in the upholstery. This way you can quickly renew the worn-out seats, bringing back the beauty of the interior. The owners of a new car, who take care of their cars condition that's installed in advance to save the seats from damages.
By keeping the original upholstery untouched you can sell the car at a good price in future. There are those car lovers who want to experiment by changing the design of an interior by creating its own new style. It is cheaper, faster and more practical to satisfy this aesthetic with the help of custom SALOON covers. If the car is being actively used or exploited in difficult conditions then these products become irreplaceable.