Volvo C30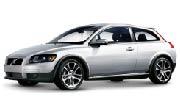 Volvo S40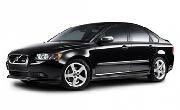 Volvo S60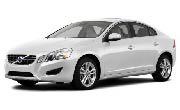 If you looked into our online-store, then you want to buy custom car seat covers for Volvo. We are ready to offer about 5 variations of products for the most popular models of this brand. The products of the company SALOON are premium and very qualitative therefore they are wear-resistant and have a long term exploitation period. They are beautiful and stylish with a rich selection of a colour spectrum and designer solutions. They are created with accordance to the patterns of the Volvo factory seats, our products precisely repeat their shape, sizes and copy the technical parameters. During the process of creation the specific features of an interior of a certain car model are taken into account. This way it will look and fit like a glove as if they initially were a part of an original interior.
The csutom seat covers are sewed from eco-leather – modern, high-tech, beautiful and strong material. Our diligent designers who have created  the premium model range with  abundance of styles and rich colour palette. The products have special fastenings, which simplify the process of their installation. The material makes the care process easier to wipe off the stains from it just one wet wipe will be enough so there's no need to go to dry-cleaners.
Quality guaranteed
2 year warranty
Affordable price
Best price on the market
High Grade Materials
1.2mm thick eco-leather made specially for car interiors
Easy to maintain
Just wipe them with wet cloth or napkins
Custom made
Individual design
100% positive feedback
More than 1000 happy clients
Qualitative custom covers for cars of company Volvo
Premium car seat covers are irreplaceable elements of the interior. They can be used for several different aims for its protection, update or change. They're often installed on those seats that have a worn out or damaged upholstery, to hide any flaws. Also, they can be installed on the new seats in an absolutely new car especially if the driver is planning to sell the car in future. With their help it is possible to effectively protect the original factory upholstery from any contaminations, wear outs and physical damages. Sometimes car owners want to create their own luxury design of an interior by changing its style. Our premium products will ideally suit and meet those aims due to original designer solutions.
Custom protective covers for car seats of the brand Volvo
Whichever was the initial reason of purchase, these are very functional products and they solve several tasks at one moment, protect the upholstery, conceal the flaws of the seats and update the interior. They have a power of returning a former beauty and gloss of the inner finish of the car again making it presentable. With these changes even the conditions of driving will become much more comfortable.
Custom car seat covers are special if the car operates in an extreme conditions and an aggressive environment. For example you use it for trips to the forest, mushroom and berry picking  going fishing or hunting, doing tourism. Also should be considered is the fact that those kind of trips the seats of the car are often used for locating a baggage, transporting kids and pets, meaning that the risk of their damage and contamination increases.