Mini Countryman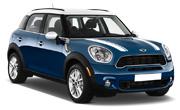 Mini R60 Countryman 2010-2016
Mini Cooper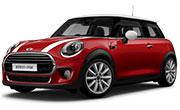 If car lover cares about his Mini then custom car seat covers definitely should go on his purchase list. They are very effective and even irreplaceable elements of the car's interior. Due to them it's possible to protect the new upholstery from any types of dirt and the most of mechanical damages. If you can preserve the interior in its initial, untouched appearance, and seats in a new condition than it will be possible to sell a car at a more expensive price. Truly speaking, most of the time car owners install them onto already worn out seats to hide their flaws and return the previous beauty and presentable to the interior. There are also car enthusiasts who just want to update the design of an interior or even create a new luxury interior in their own original style.
Quality guaranteed
2 year warranty
Affordable price
Best price on the market
High Grade Materials
1.2mm thick eco-leather made specially for car interiors
Easy to maintain
Just wipe them with wet cloth or napkins
Custom made
Individual design
100% positive feedback
More than 1000 happy clients
Beautiful model car seat covers for car brand Mini
For whichever purpose you buy SALOON's products they will deal with all tasks. Our custom seat covers are created from eco-leather of a high-quality, therefore have wear-resistance and strength they will serve a long service. We can offer a large collection of products for seats for popular models of Mini. Our wide assortment of colours, original styles and designer solutions as well as full matching of the custom covers with the parameters of your original factory seats will allow you to pick an ideal option.
Since our products are created in strict accordance with the exact patterns of branded seats they completely repeat their shape. During the tailoring process not only the form of the seats themselves is taken into account but also their individual separate elements, headrests and armrests as well as all kinds of technical additions. For example if the interior is equipped with heating, air-bags and technical openings with options such as a folding table and a reclining backrest all this will be considered. Custom car seat covers are ideally suitable for the interior of a particular car model of Mini as they are specially designed for its specific features.
Inexpensive protective car seat covers for the popular models of Mini cars
The products SALOON have fastenings that simplify the installation and removal process. The hooks on the elastic cord and velocros allow you to mount them .The care process is very simple to clean the contaminated part with a wet wipe and you no longer need to seek help from dry-cleaners. However,  it will be much cheaper to buy  premium car seat covers for a car Mini, than to reupholster the upholstery, and the prices in our online- shop remain very affordable. If you exploit your car in a difficult condition and in a negative environment by using  its interior to transport additional cargo, pets or children, or even spend a lot of time on the road, SALOON's products will be simply irreplaceable.